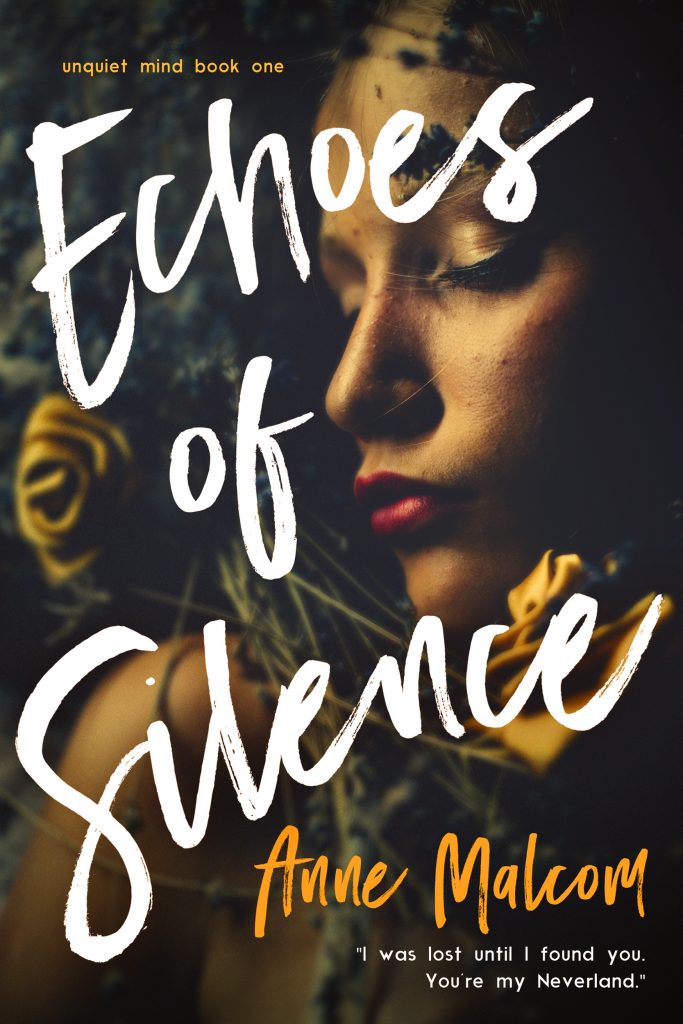 Echoes of Silence is the first book in the Unquiet Mind series. It's one of two books that Lexie and Killian will be getting. The rest of the series will follow each member of the band and their journey to a HEA.
A warning, this will end on a cliffhanger. Fear not, Skeletons of Us is waiting for you on the other side…
People made love seem complicated. Intricate. Novels tried to capture its intensity, music tried to rein in its soul.
I read every novel I could. I lived and breathed every song that I could listen to. The sounds filled up my unquiet mind.
Then came him.
Killian.
He brought with him the beauty of silence that echoed through my soul and showed me love wasn't complicated. It was simple. Beautiful.
Some say love at first sight didn't exist. That you couldn't find your soul mate at sixteen years old. Those were people rooted in reality, chained to the confines of life that dictated how you were meant to think. Killian broke those chains. He broke everything. Shattered it so I could see that reality was overrated. That daydreams could somehow come to life.
My life tumbled into darkness in the time after I met him. So dark I thought I'd never see the light again. But he was always at my side. His life meant he knew how to navigate the dark. Lead me out.
I waded through the darkness with him at my side.
We'd be together forever, I was certain of that.
Until I wasn't.
FREE on KU…get it on Amazon.
Skeletons of Us is the conclusion to Lexie and Killian's story. A HEA doesn't come as easy as you might think. Especially when you're a rock star. Or the member of a motorcycle club. And there's someone willing to kill to keep you apart…
Love can be a beautiful thing.
It can fill up your life with the warmth of its embrace and spread to every corner of your mind.
It can quiet your soul.
But when that love turns wrong, it twists and warps into something bitter and unrecognizable.
The pain of it promises unyielding noise in place of that half-remembered silence.
Lexie has lived with this pain for four years, pouring it into music that transformed Unquiet Mind into the most famous rock band in the world.
But fame can also turn ugly, curl into that bitter version of love and endanger everything Lexie holds dear.
The moment Lexie's life is threatened, he comes back to ensure she stays alive.
Killian.
He's not just back to save her life, he's back to save her soul and to claim what's his.
Problem is, someone else already considers Lexie his, and he'll kill to make sure she stays that way.
Get it here.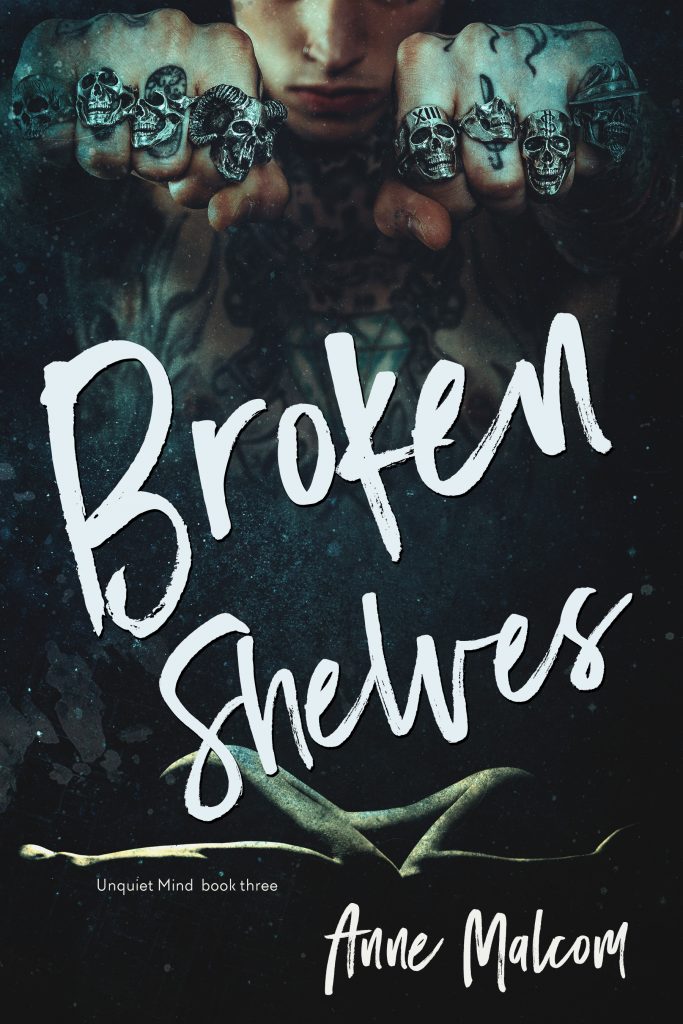 Broken Shelves is Sam's story. He may be the joker of the group, but there's a lot more than meets the eye…
Gina:
Freshly brewed tea. Earl Grey, loose leaf.
Rain on the windowsills. The smell of library books. Escape into worlds greater than this.
Solitude.
Invisibility.
A quiet life. Maybe boring, but boring was never dangerous. Until I saw what I was missing out on. Who I was missing out on. The man who shattered my boring, safe life and lay it to ruin.
The man I'd been in love with since I was a teenager. Who I'd been invisible to since I was a teenager.
The man who just happened to be a world-famous rock star.
Sam:
Whisky. Neat. Leave the bottle.
Crowd of hundreds of people. No, make it thousands. All shouting my name. Live fast. Die…
Die? I'm too young, too famous and far too badass to die. Death doesn't happen when you stop breathing, it's what happens before that. Death is the monotony of life. The grave? Well, all the greats live there. You're not a rock star until you die before you're thirty. The grave doesn't bother me.
Just the quiet.
That is death in the life of rock.
But then… her.
She'd been there all along and I'd been too blind, too obsessed with the fast, loud life to realize where the real Nirvana lay.
In the silence.
Even the grave couldn't hold me if I didn't get her.
And I'm a rock star.
And a badass.
And as stubborn as I am good-looking.
I know how to get what I want.
I also know how to kill anyone who gets in my way.
Check it out now.
This is not the end for Unquiet Mind. Look out for Wyatt and Noah's stories, coming 2018…